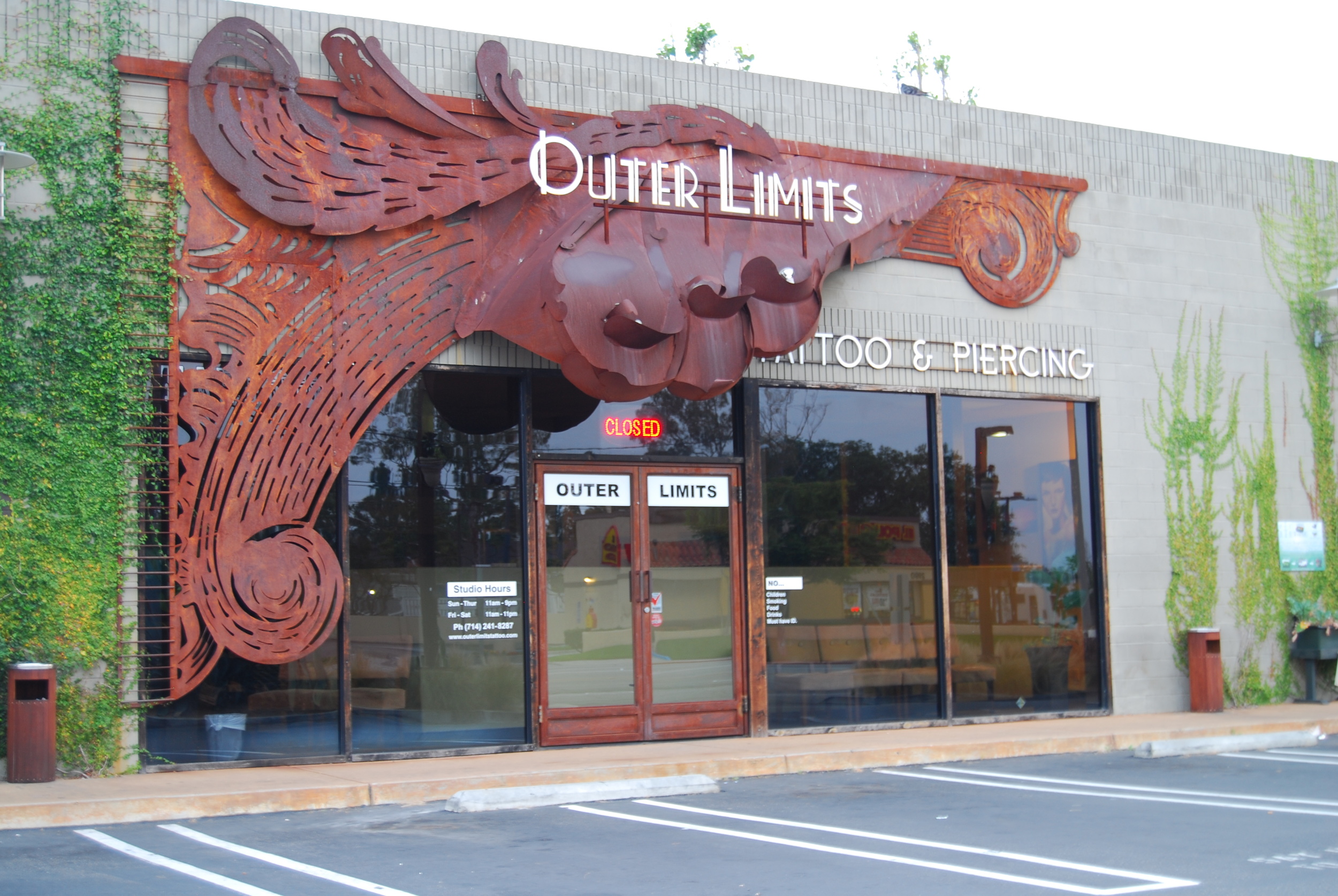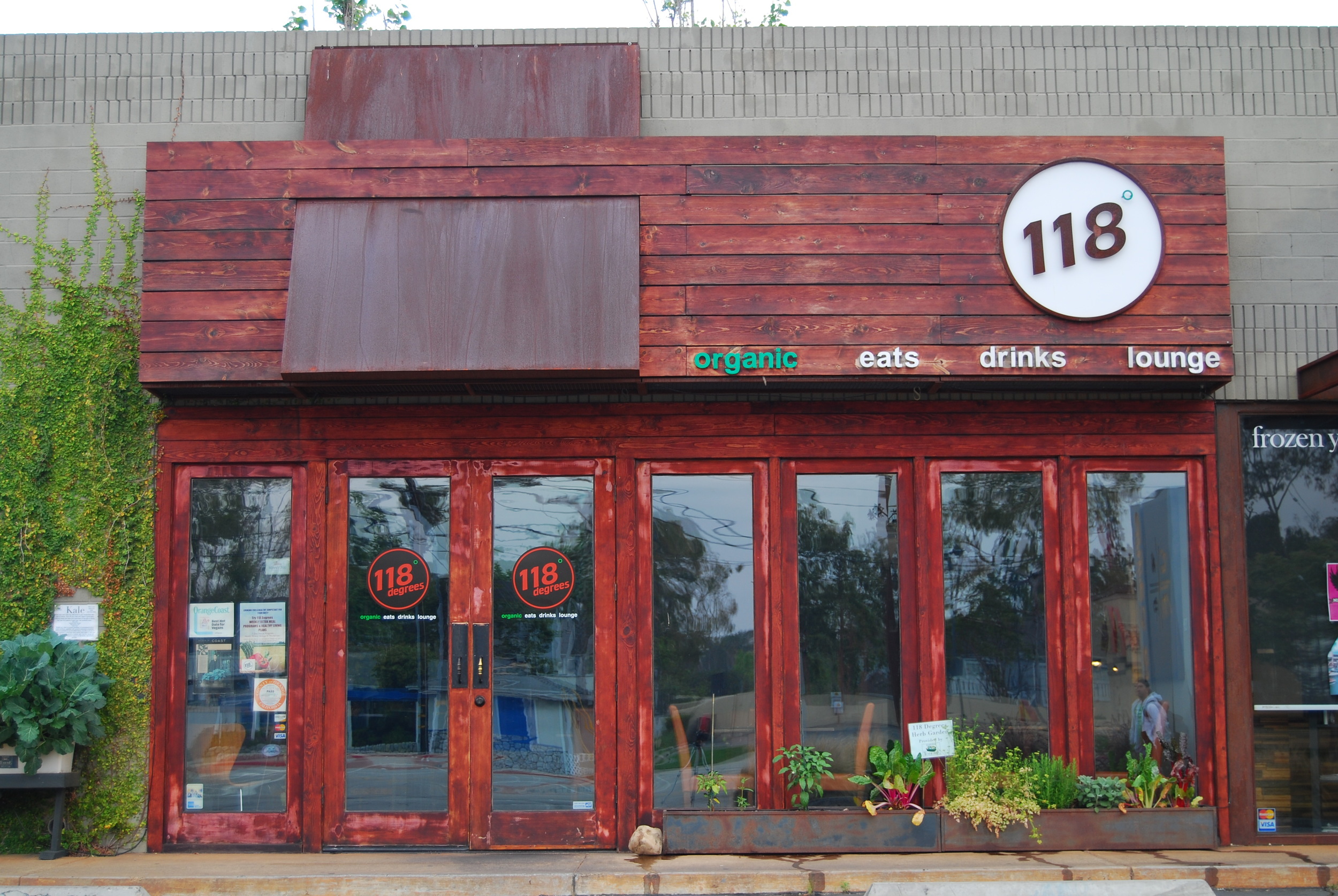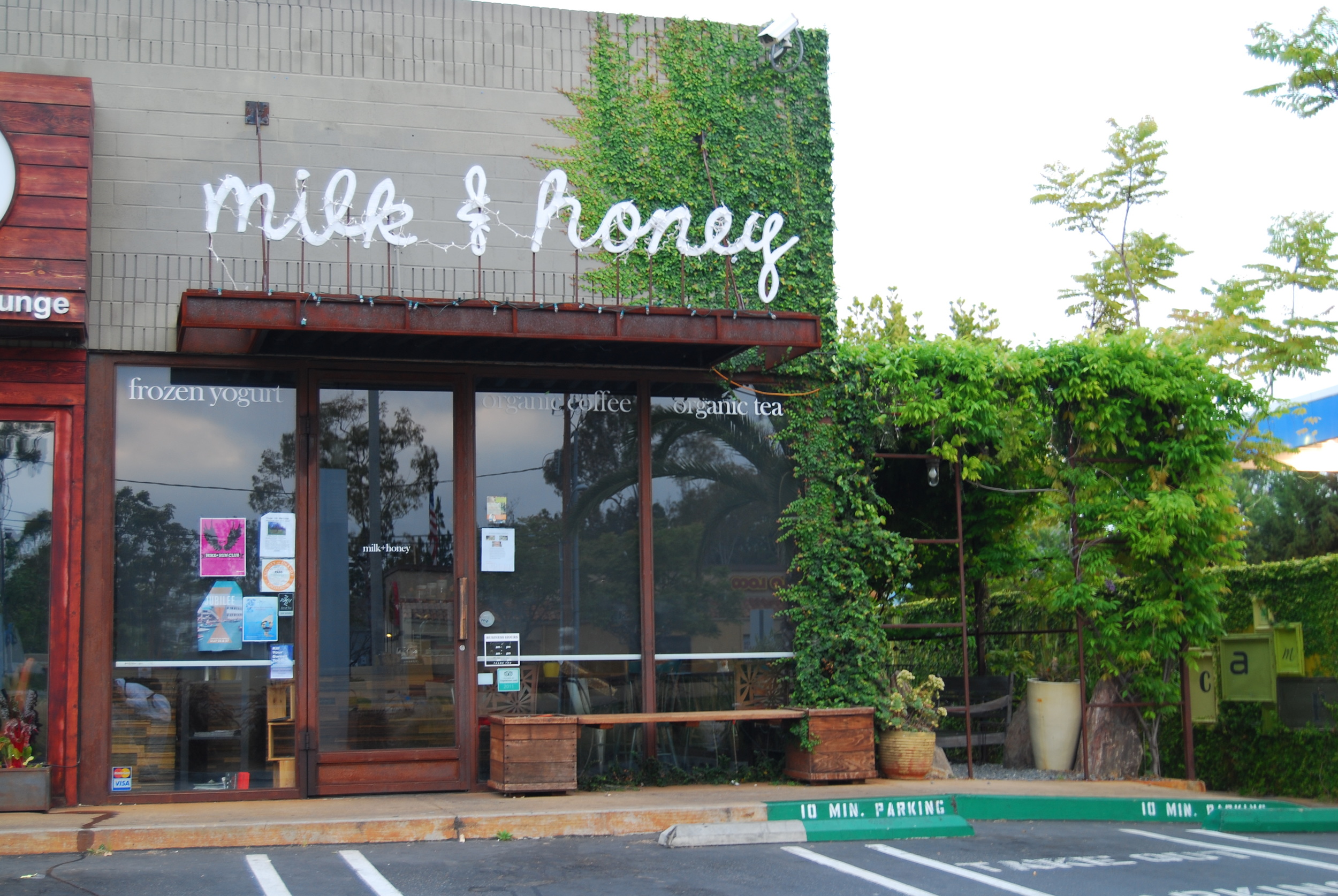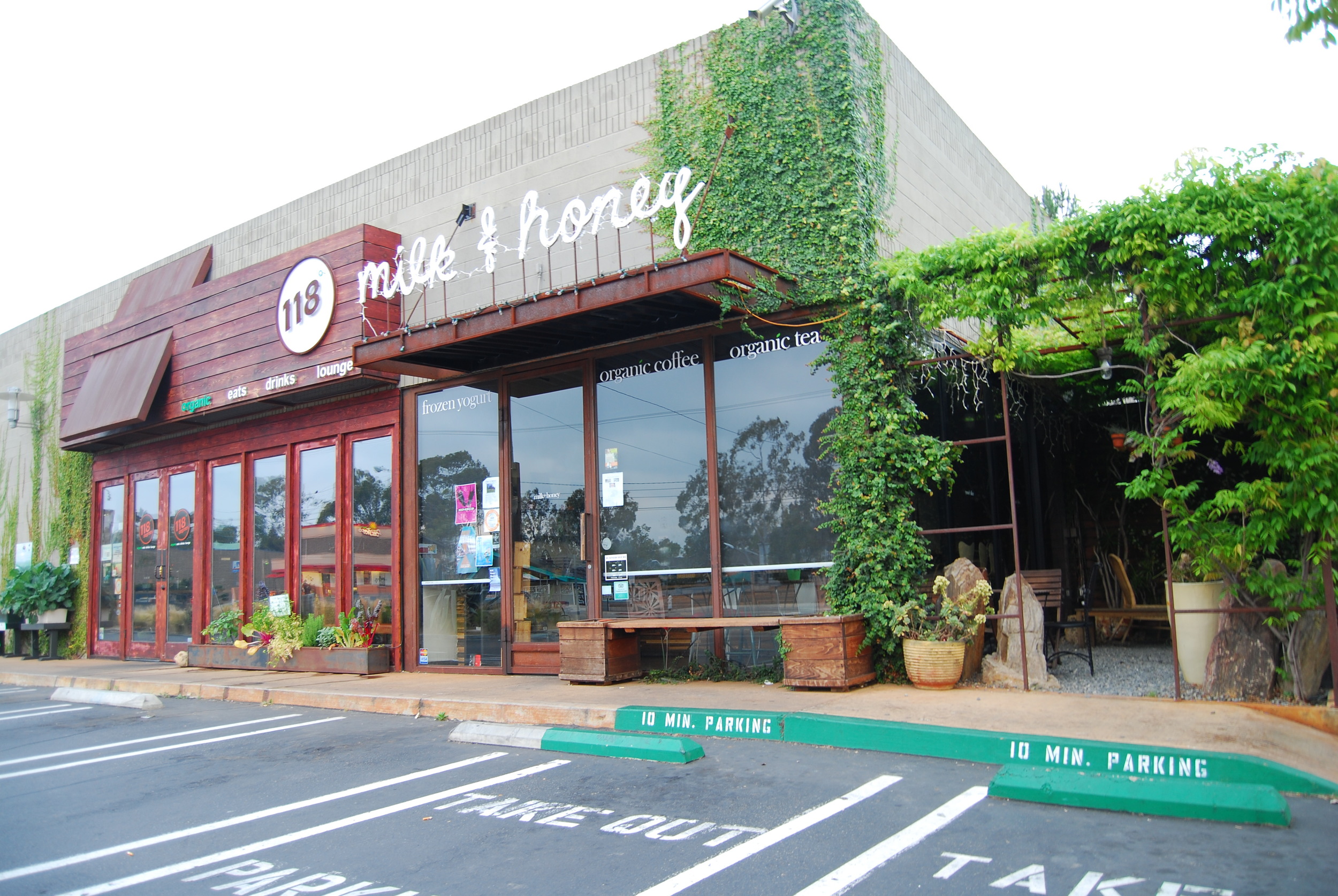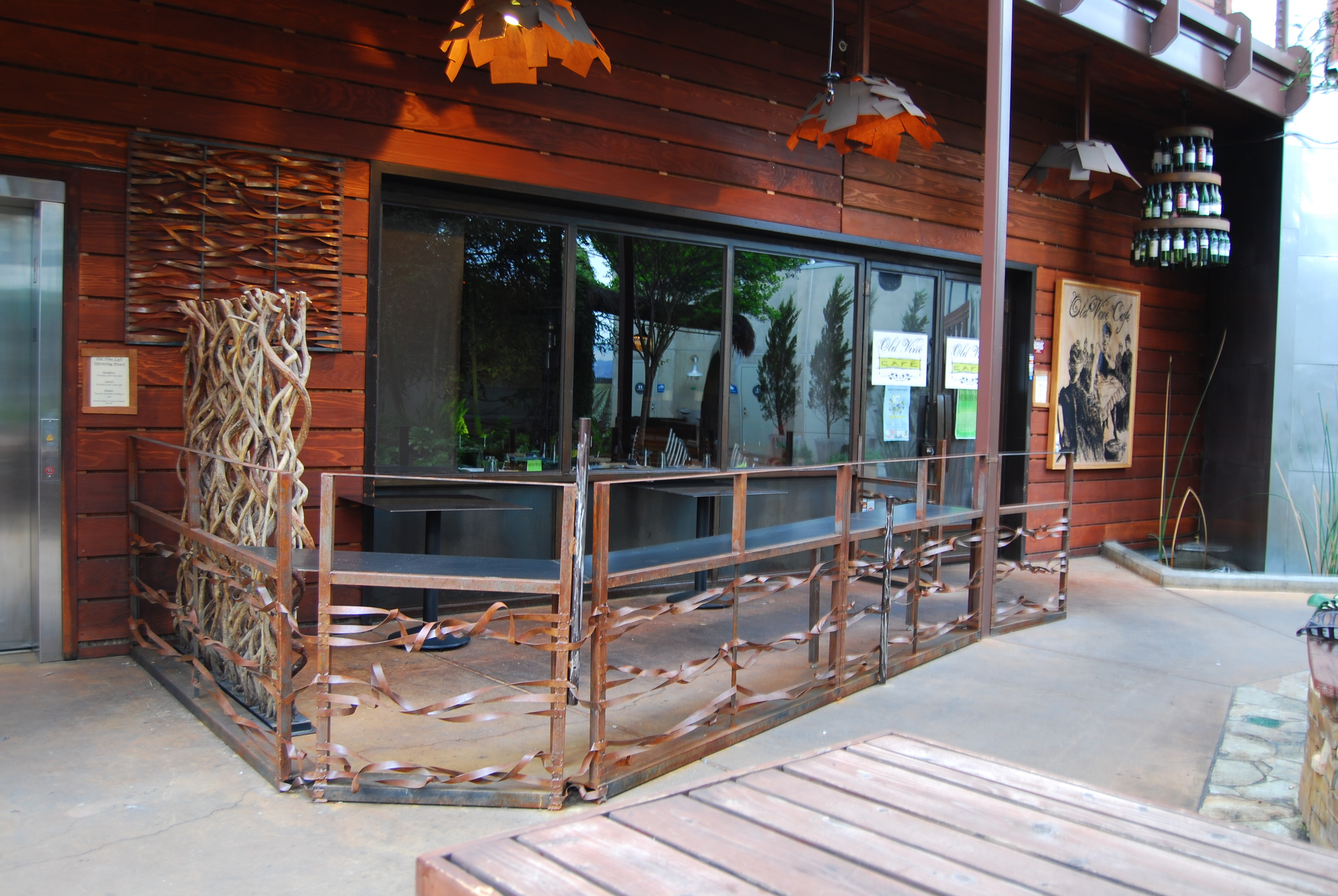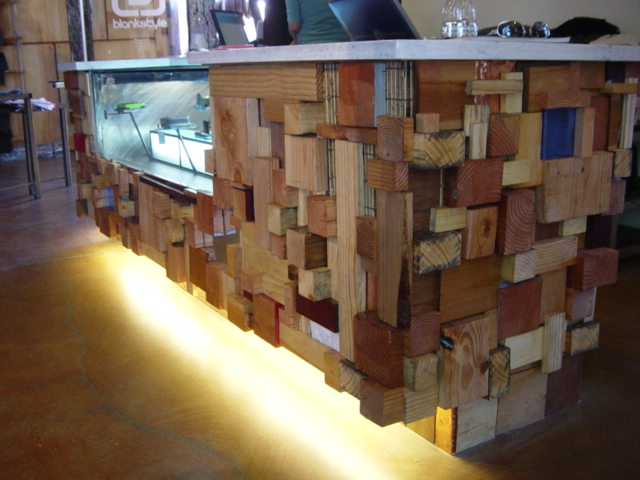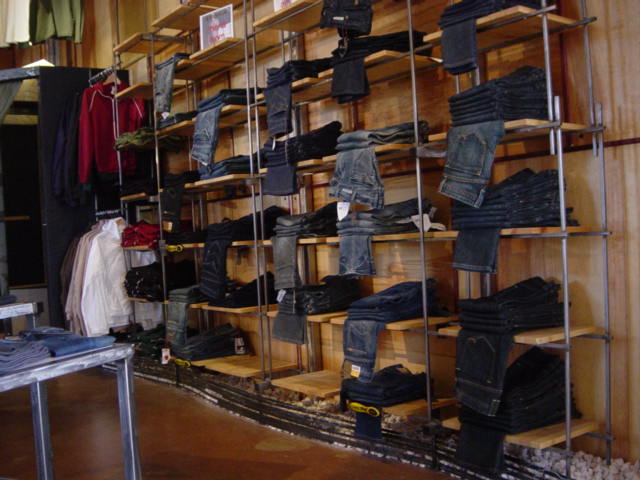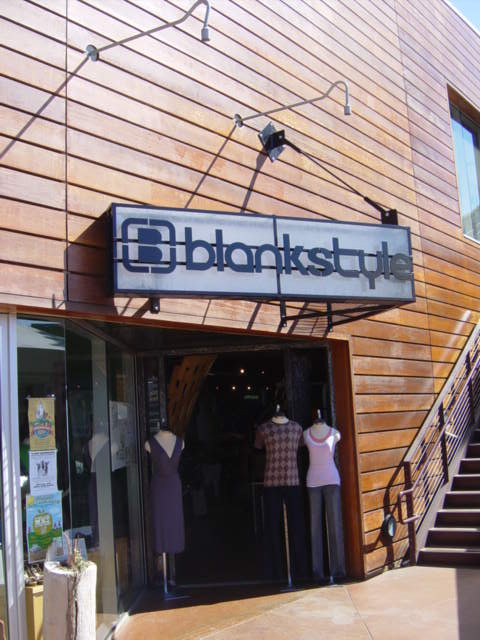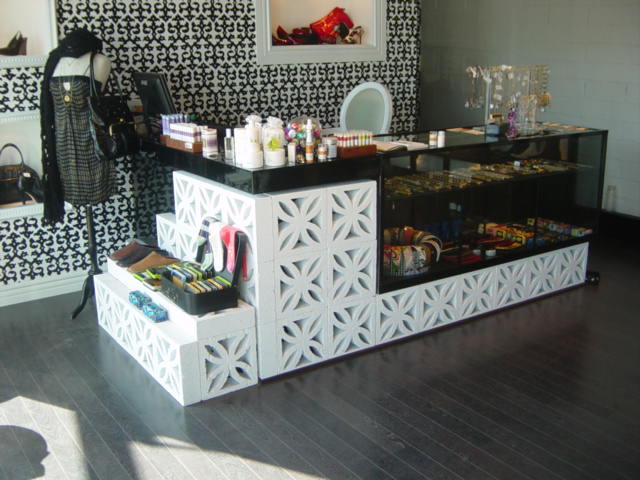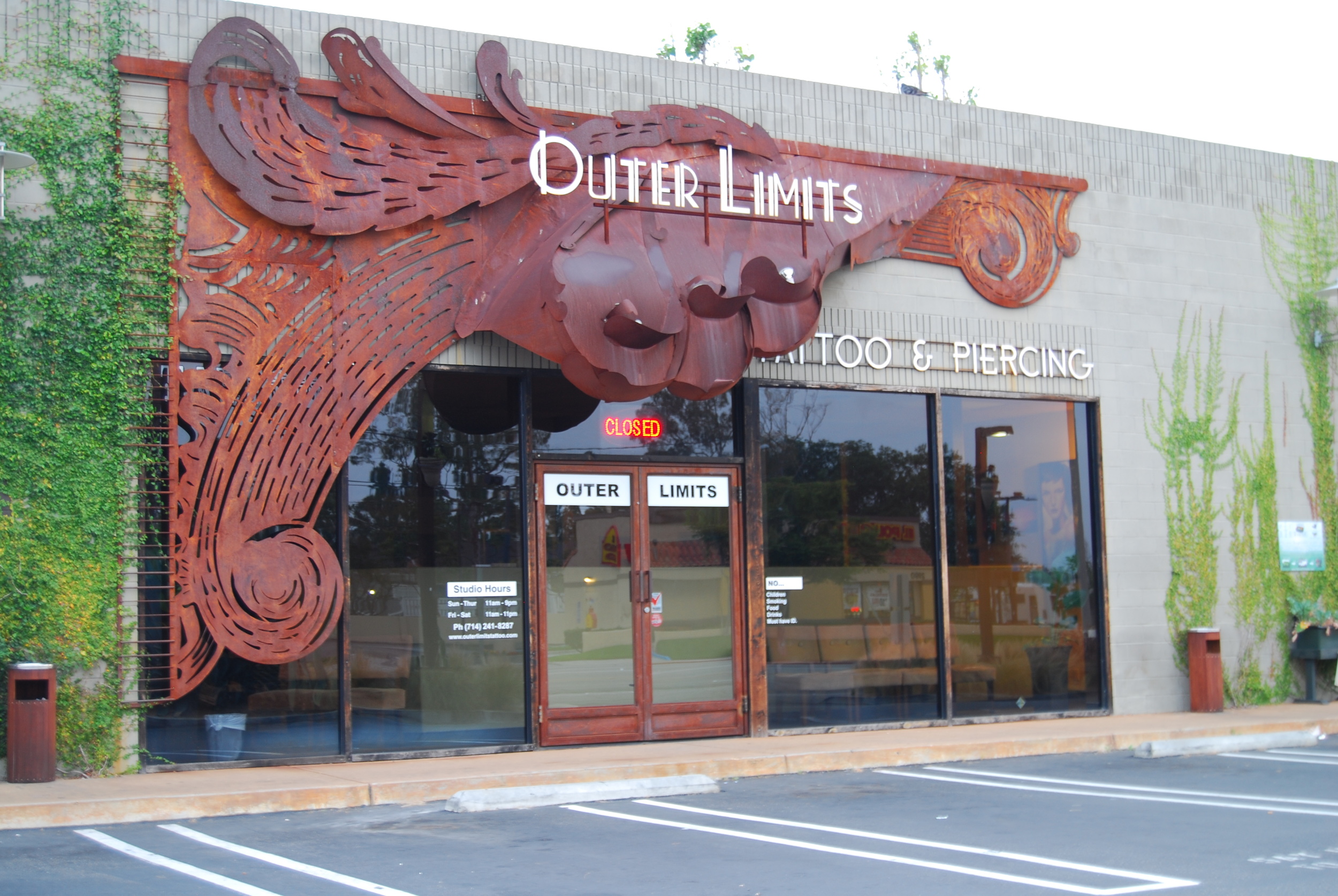 The camp and the lab, Costa Mesa, CA
Located in Costa Mesa, CA - also known as the "anti-mall", it has long been a haven for the earth friendly and hip crowd of So-cal. Gerardi Design has continually featured Interior and exterior design of retail and restaurant space. With over 10 years of collective work at this location.
outer limits - costa mesa, CA
storefront awning / fascade - 30' x 16' - Freehand Torchcut
"When renowned tattoo artist and proprietor Kari Barba first came to me, she had a sketch of what looked like a tribal armband tattoo, and asked me to interpret it as a badass storefront awning."
Mark Gerardi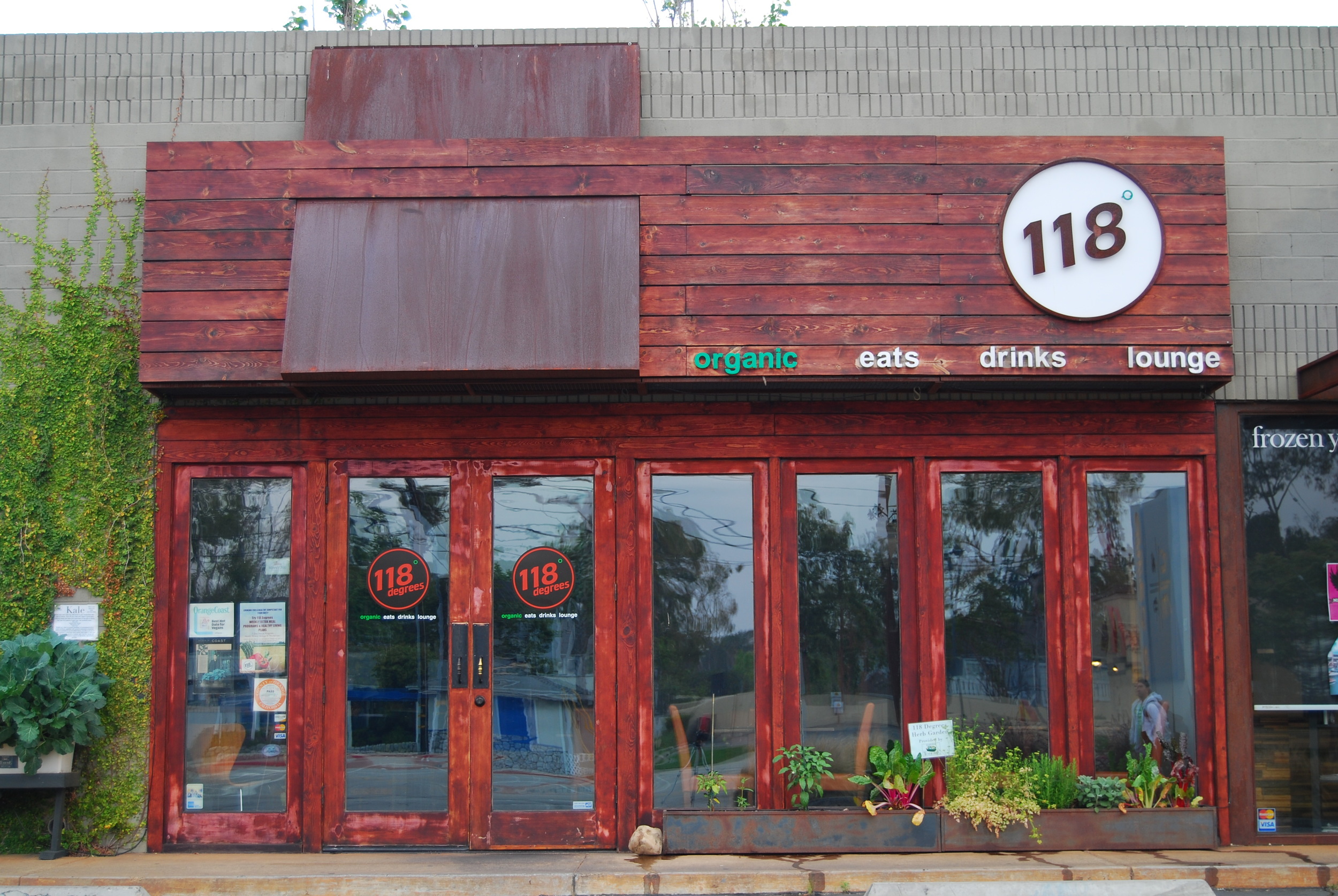 118 degrees - restaurant
Storefront with awning / interior tables / bar and cash counter / various displays and artwork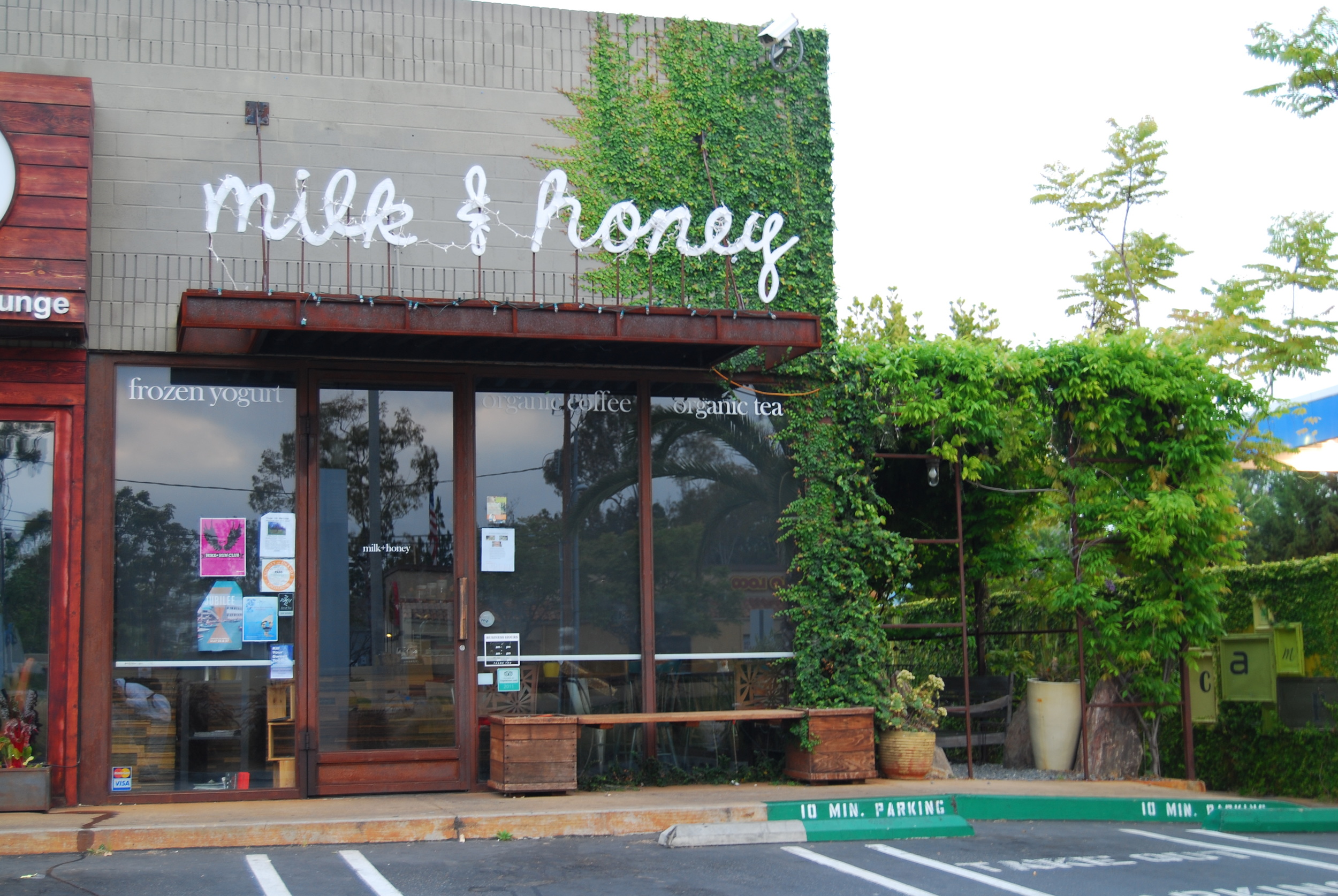 milk and honey
storefront awning / steel and wood / custom signage / interior checkout and displays / outdoor garden with seating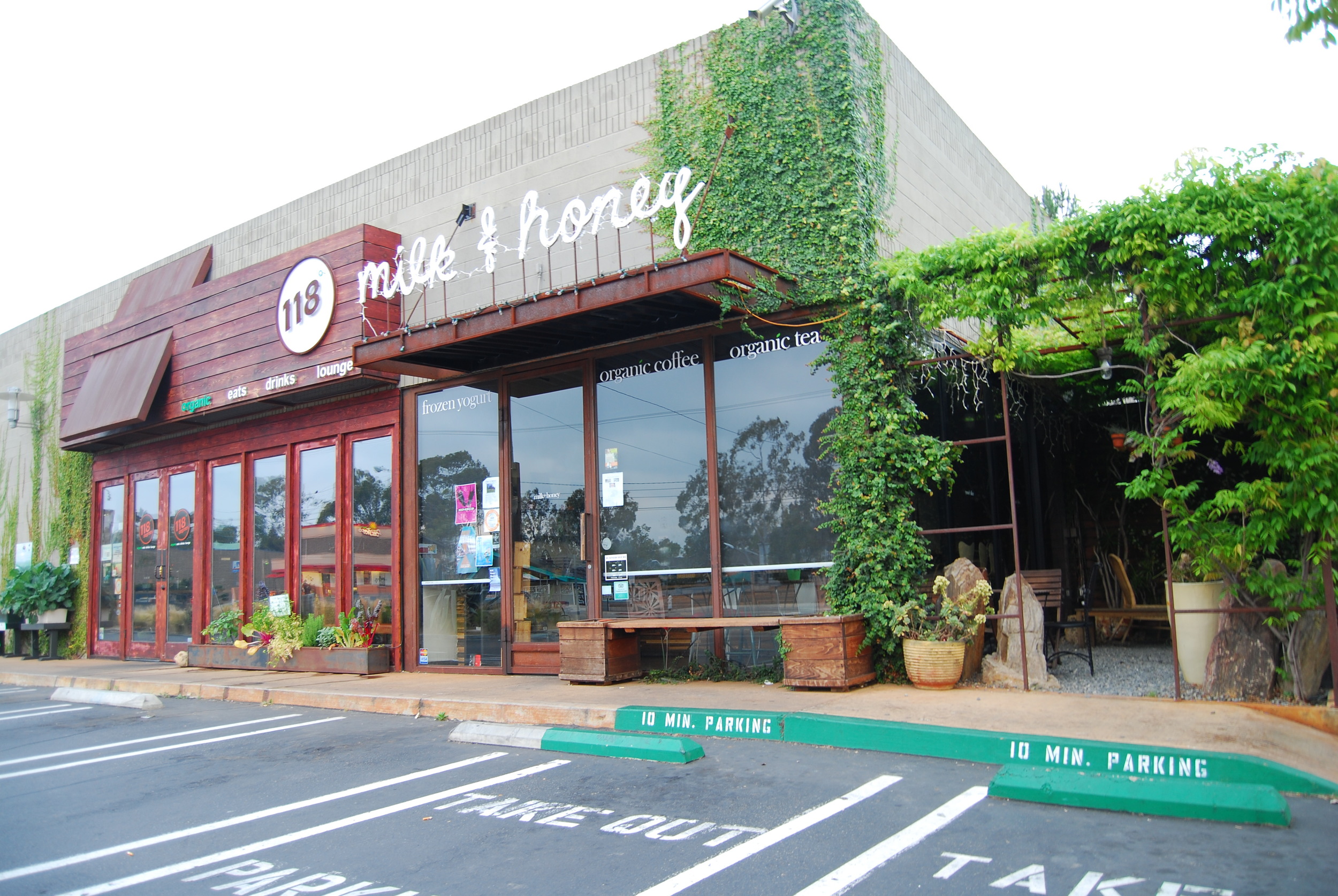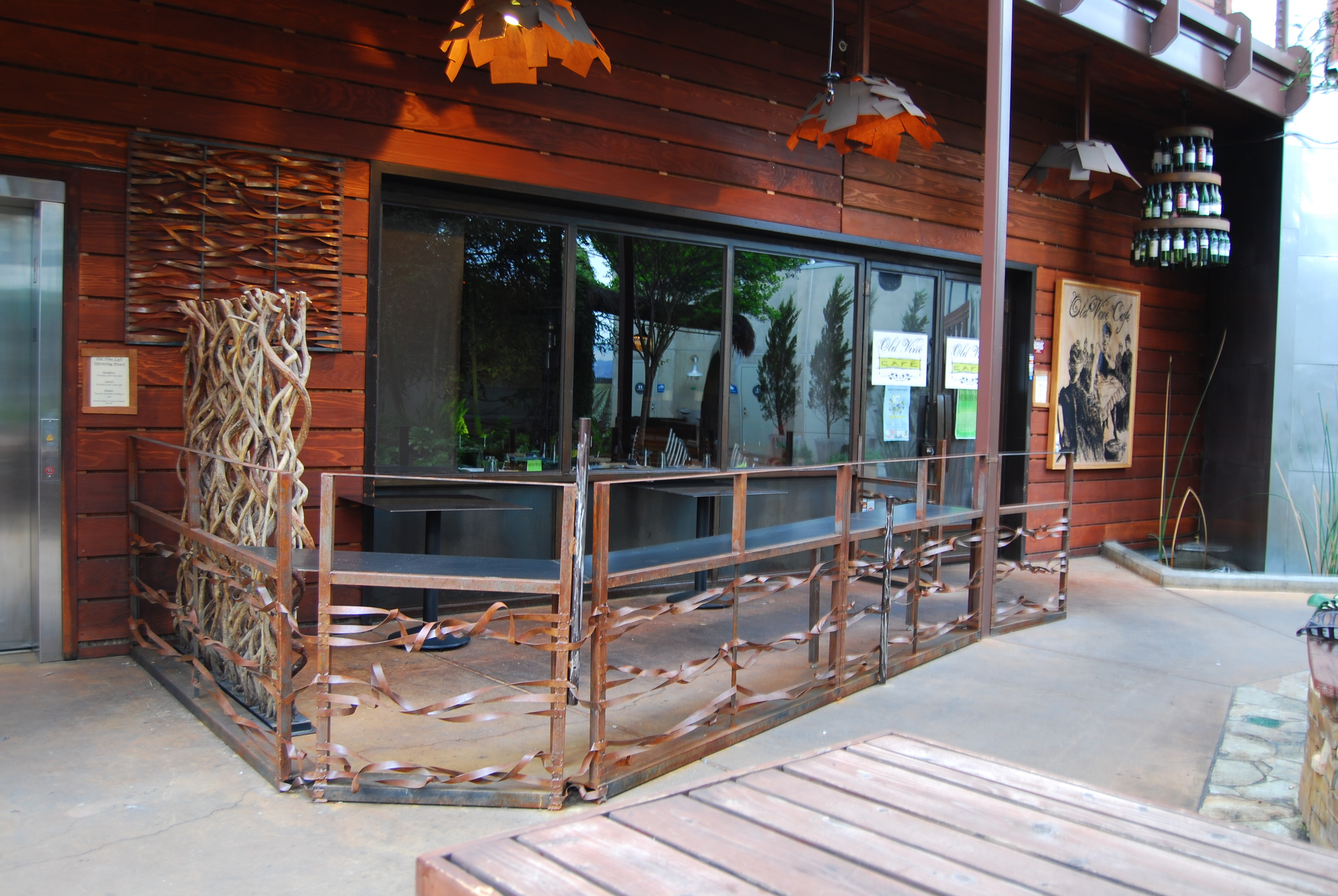 old vine cafe
Steel / wood and glass is used for the rustic decor of old vine cafe - outdoor facade, railings, lighting. The Interior includes wall details, and displays. All made to blend in an environment to enjoy the incredible food created by chef Mark McDonald. One of Orange County , CA " best chefs".
the camp - communal area
steel and wood tables , nestled in a comfortable corner of the mall, along with custom firepit, and steel branch lighting
industrial throne
As a sign of gratitude for years of support by the great people at the camp and the lab. I found it a perfect fit to donate one of my creations to a setting that would compliment its surroundings. Thank you Shaheen / Linda / Chris for your early and continued support of my work.
118 degrees
interior installation - custom oxidized steel panels / kirei bar-top with candle half wall
the gypsy den - the lab
distressed wood planter boxes with steel railing patio
old vine cafe - custom lighting
Steel pods - 3' diameter x 2' deep faceted bowl
the gypsy den
closeup detail - outdoor patio - planters / railing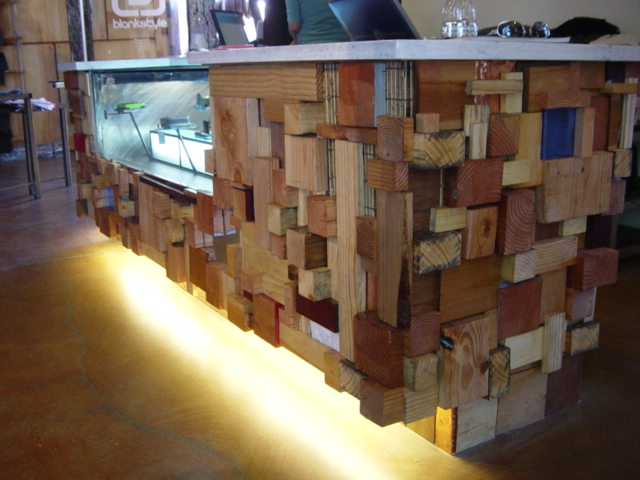 Vitaly
Curved wooden wall detail - entry facade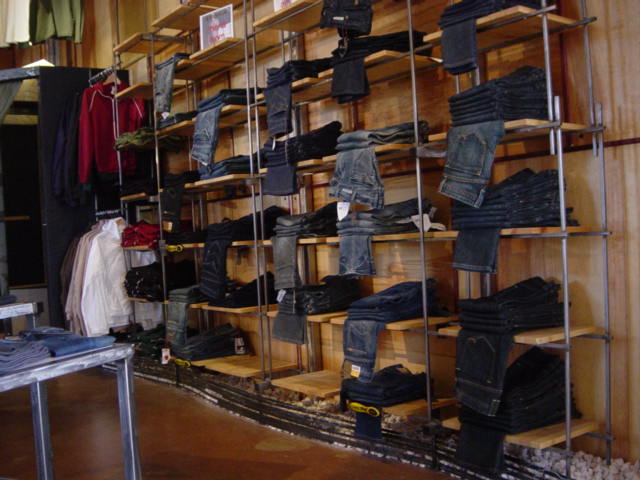 Blankstyle - retail clothing store
jean display wall - wood / steel / wood backwall / rock moat
blankstyle
wooden wave entry archway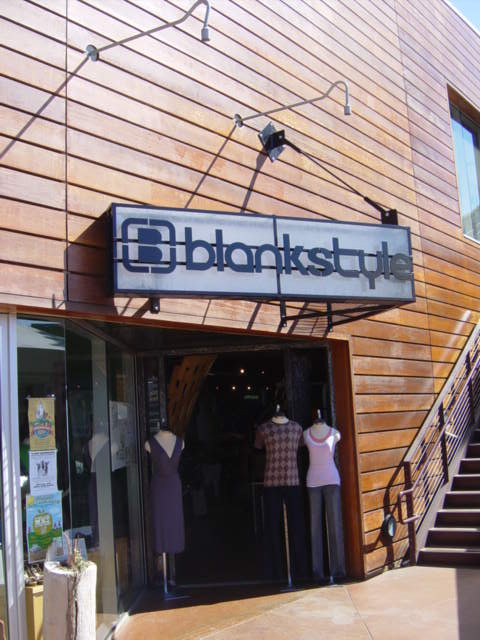 Blankstyle - retail signage
Steel framework / waterjet / with glass and color changing LED's
eastborough - signage
powder-coated water jet steel signage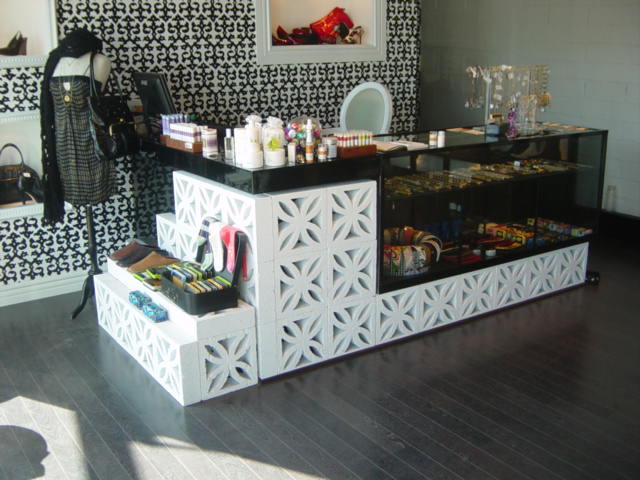 Harlow - retail display
cash checkout counter - steel / glass / painted concrete brick
milk & honey
interior checkout counter - layered and colored strips of plywood edge