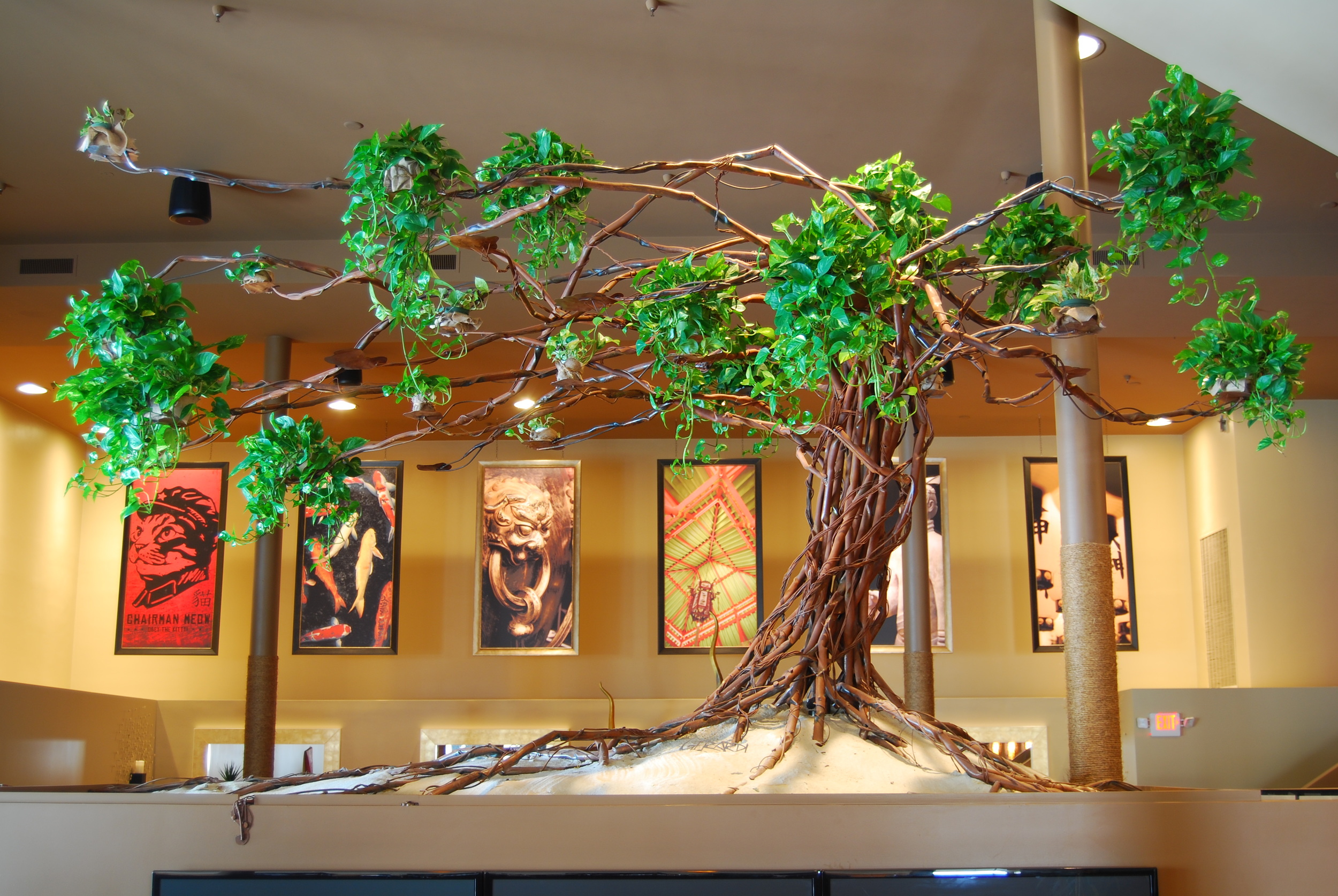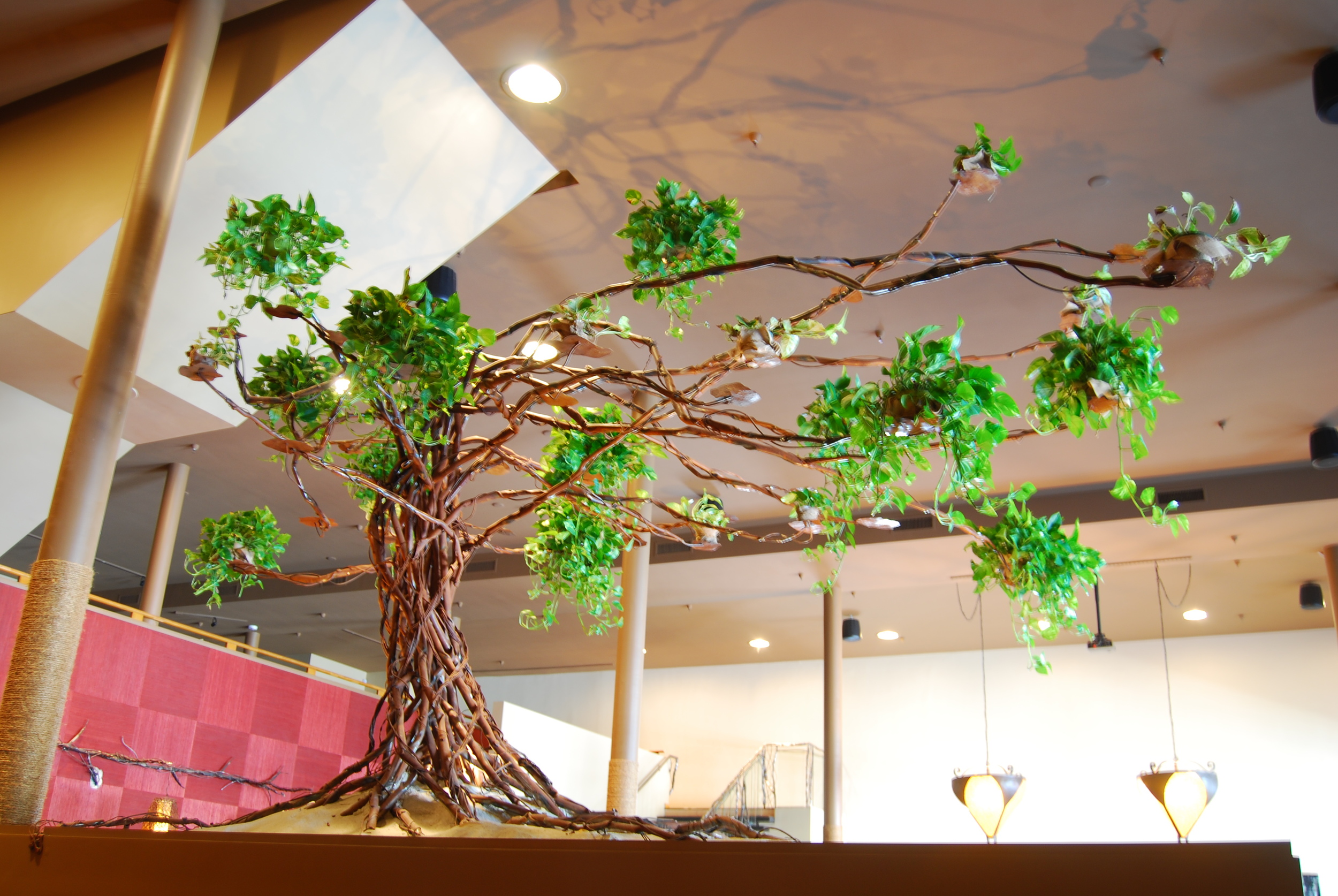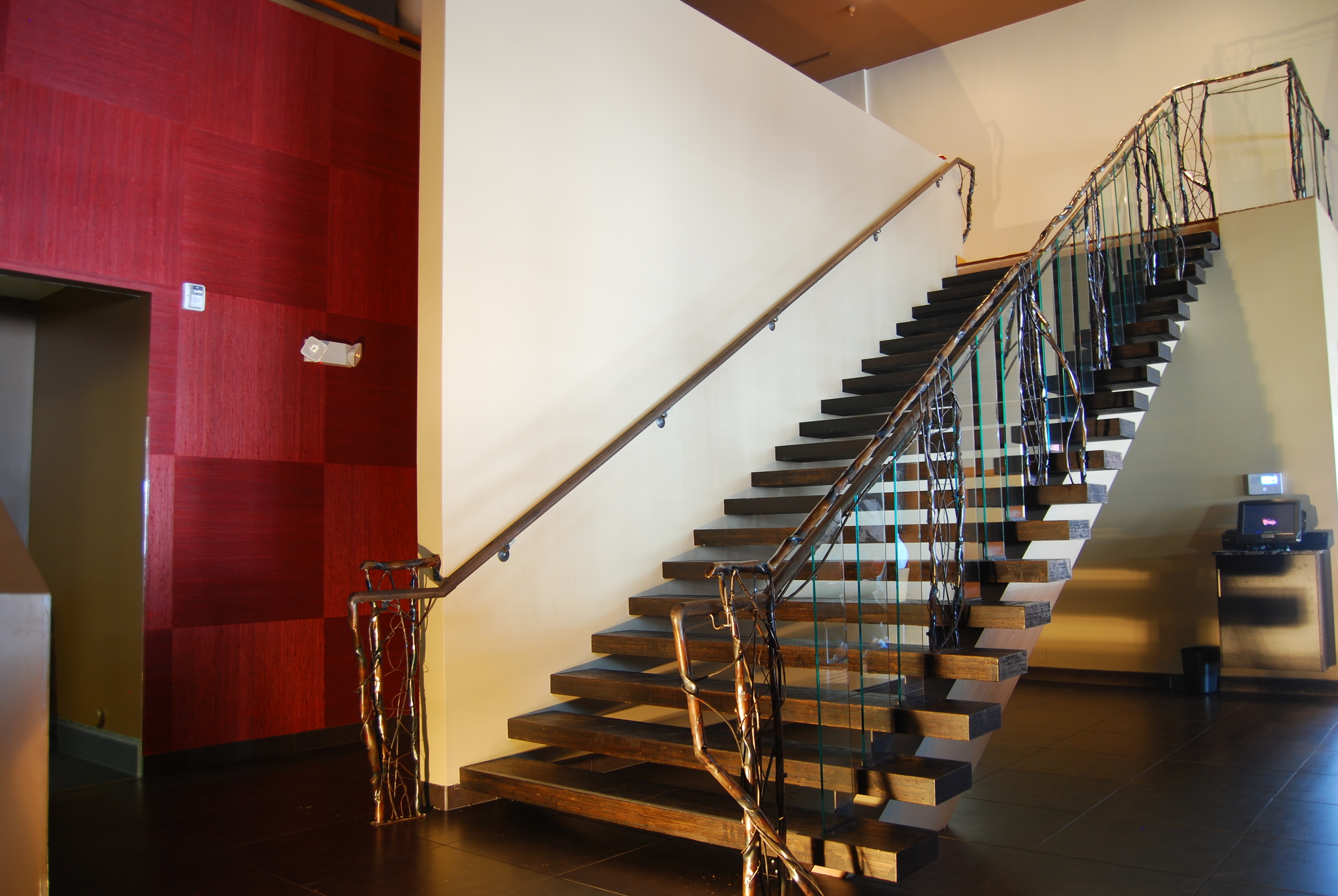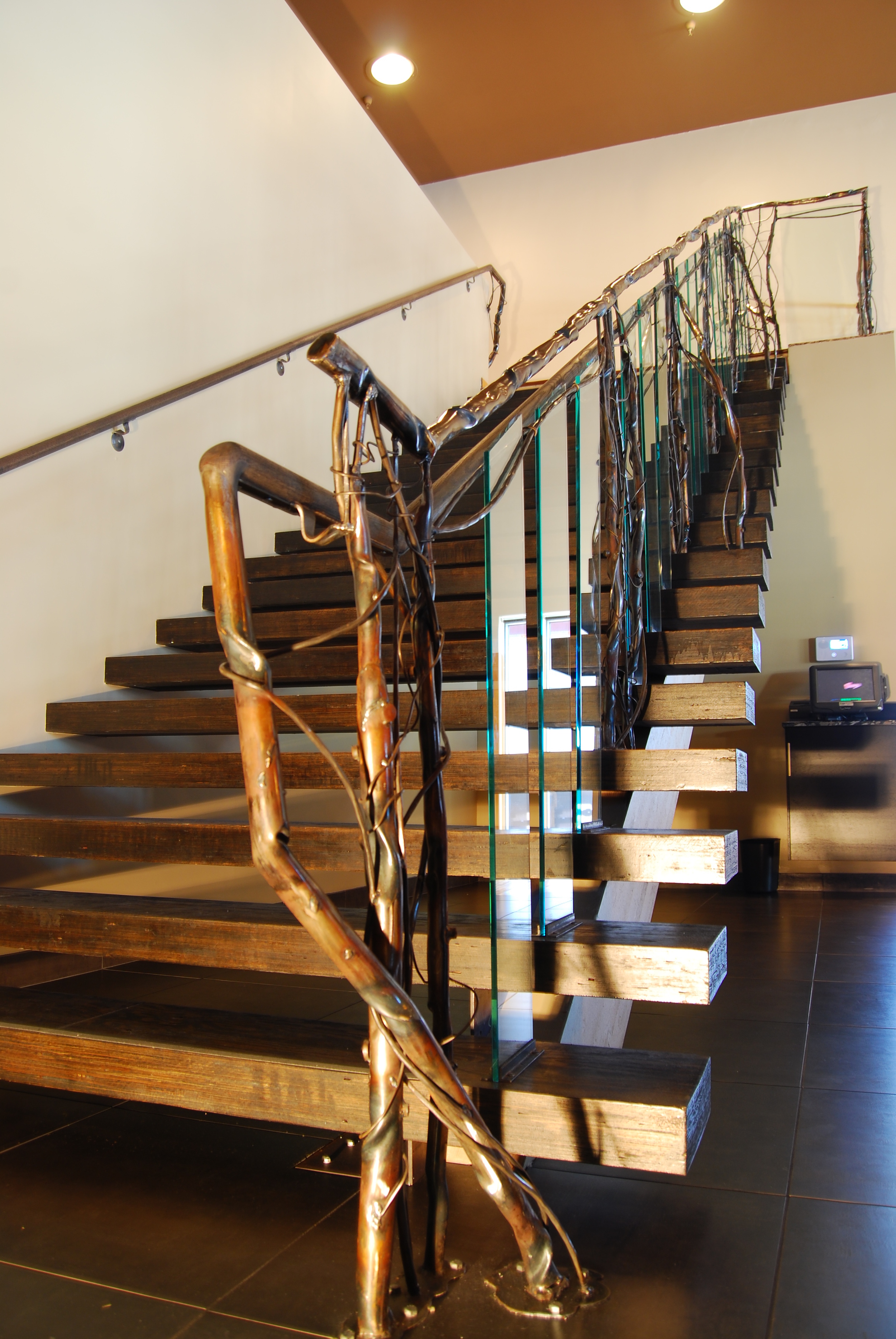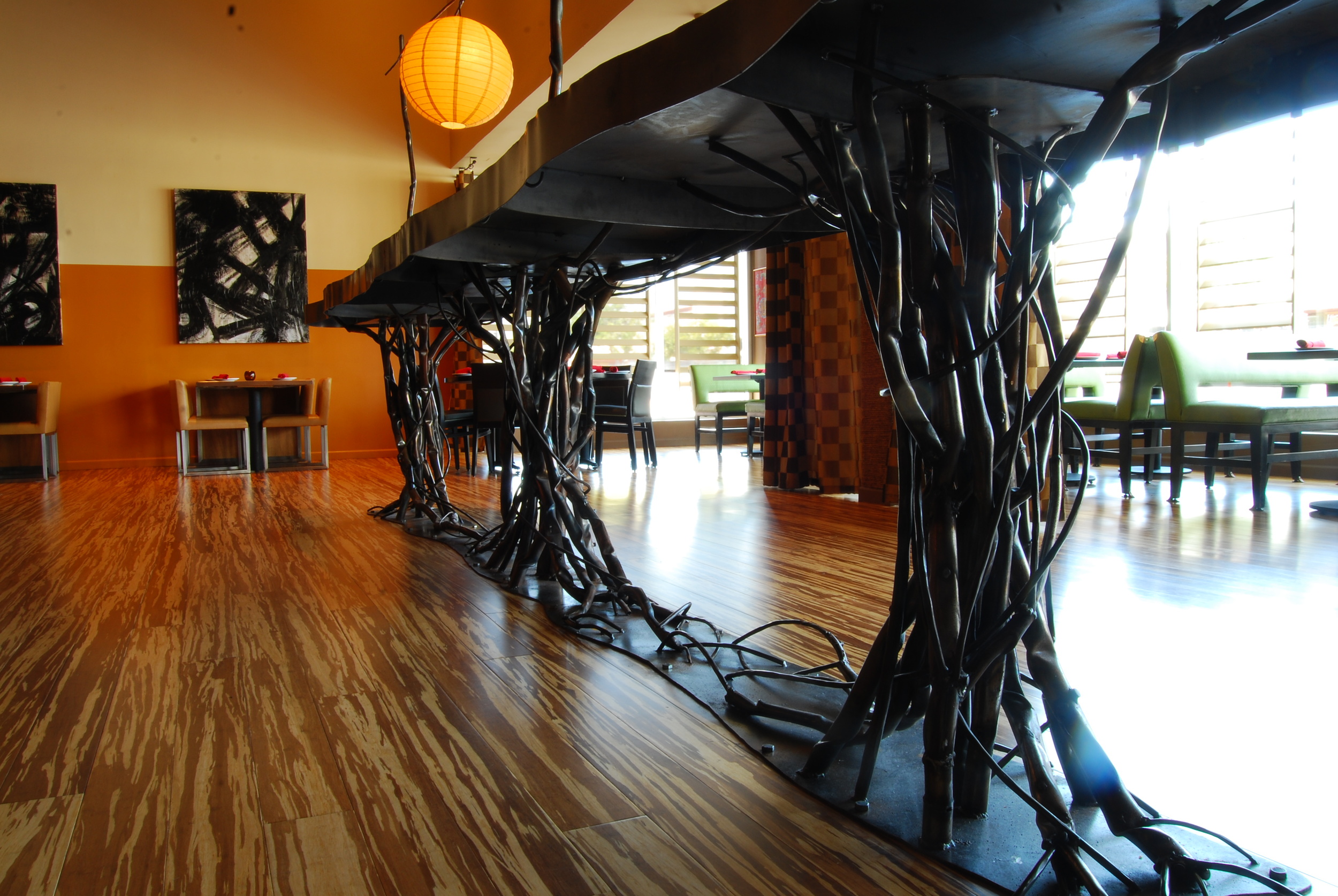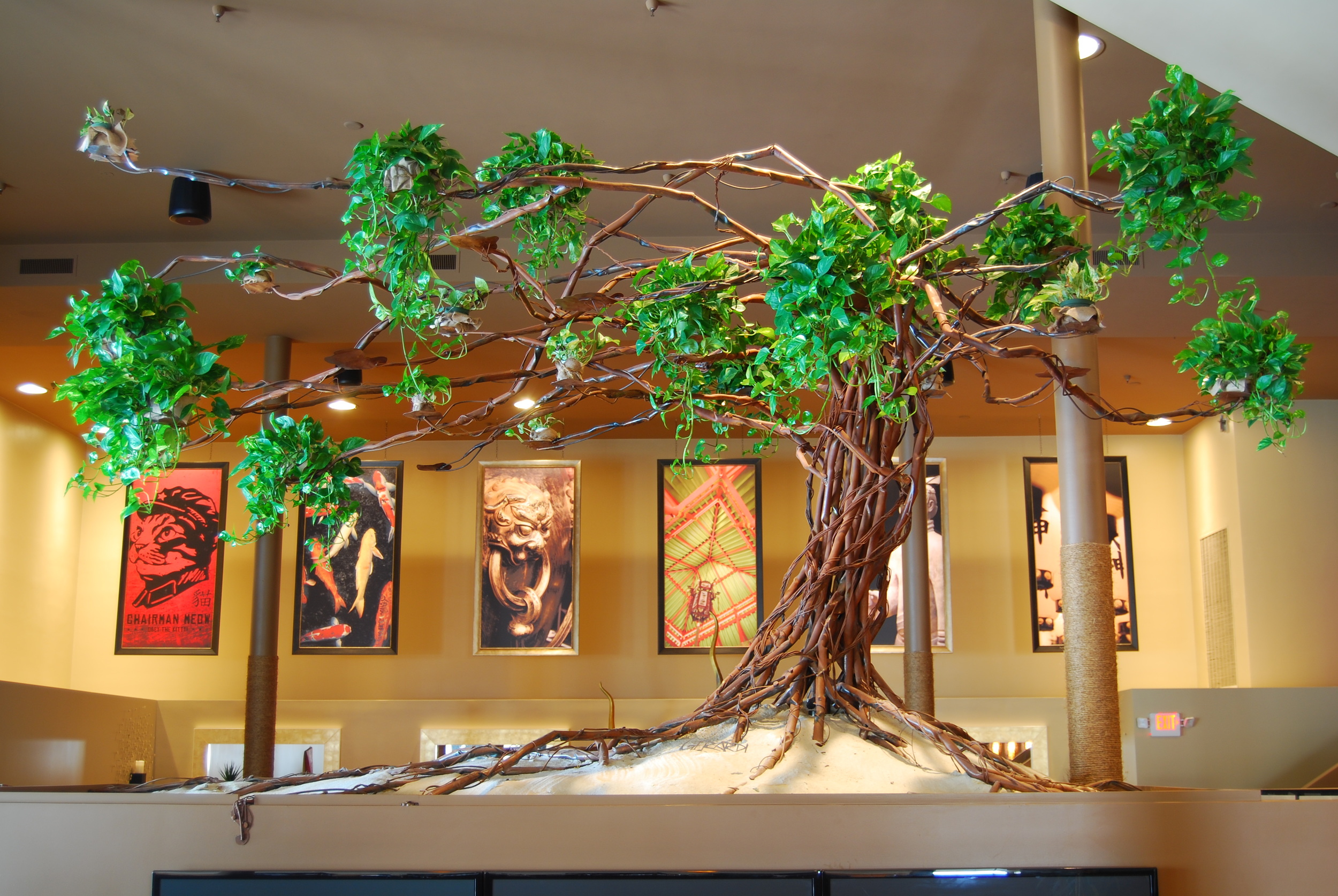 Wangs Bonsai Tree
When i was first approached by the owners of the soon to be built, chinese-themed, restaurant in the heart of North Park, SD, we talked about a central sculpture that would be able to tie together the 50,000 sq foot space. We landed on the idea of an oversized bonsai tree that would be seen from every seat in the restaurant. As with many Gerardi Design projects after it began taking shape and we all soon realized that we had something special, we decided to use the bonsai theme element in more areas. As a result, we implemented it into the booth lighting / staircase and the 18' - bar height communal table. All the elements of the project use hand twisted steel and were fabricated on site. The tree stands at 14' tall and sits atop an elevated platform making the root system span a 20' x 10' footprint.
root system detail
Using different steel diameters, the root system was entirely hand bent, and installed on site
Wangs Bonsai completed - video
completed over the course of 11 days - 2012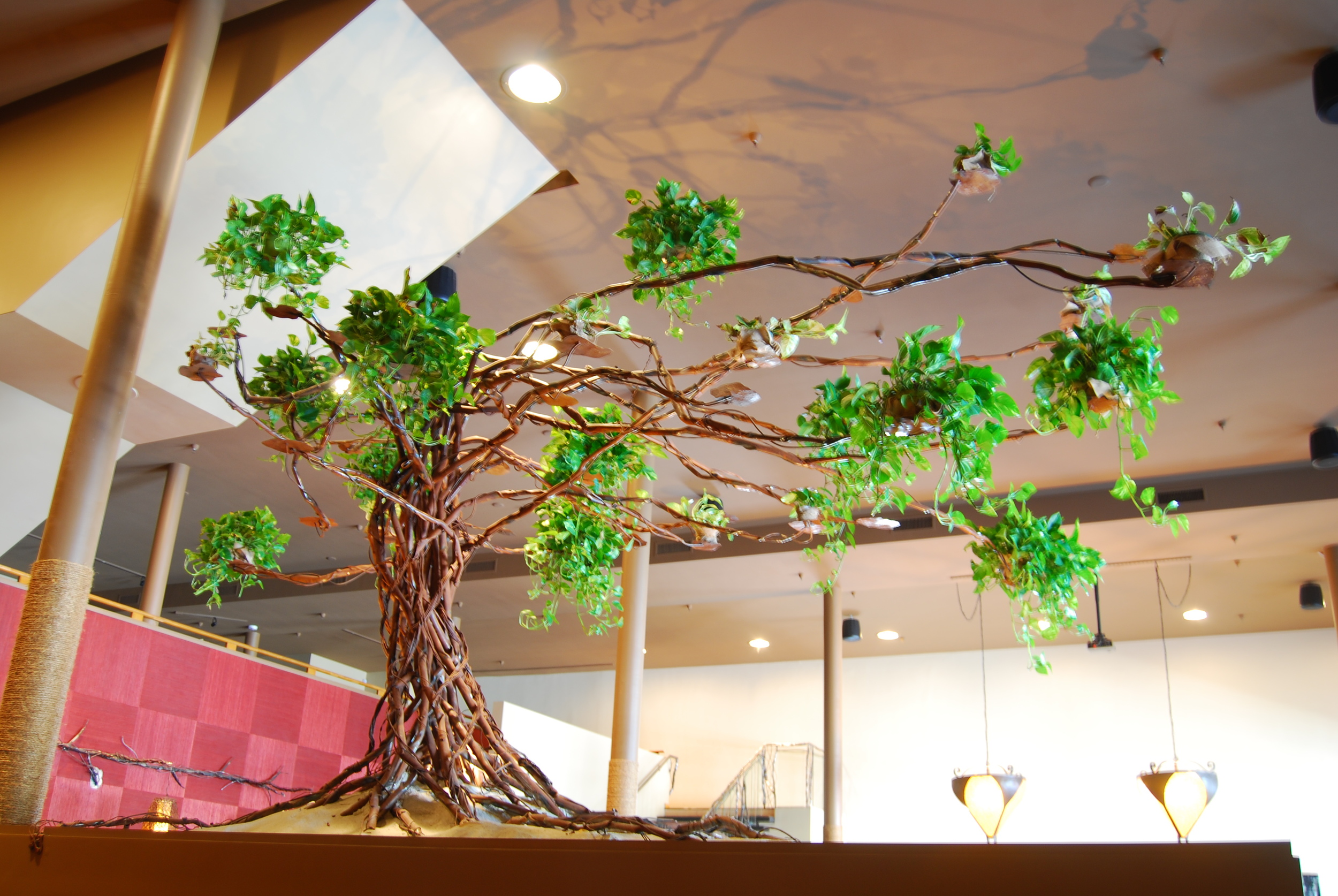 wangs bonsai tree
one of the great ideas incorporated into the sculpture are the 39 pods. that allow the live plants to be changed seasonally
Root system booth lighting
Continuing the bonsai tree theme throughout the restaurant, the booth lighting was another area to show off the organic steel element.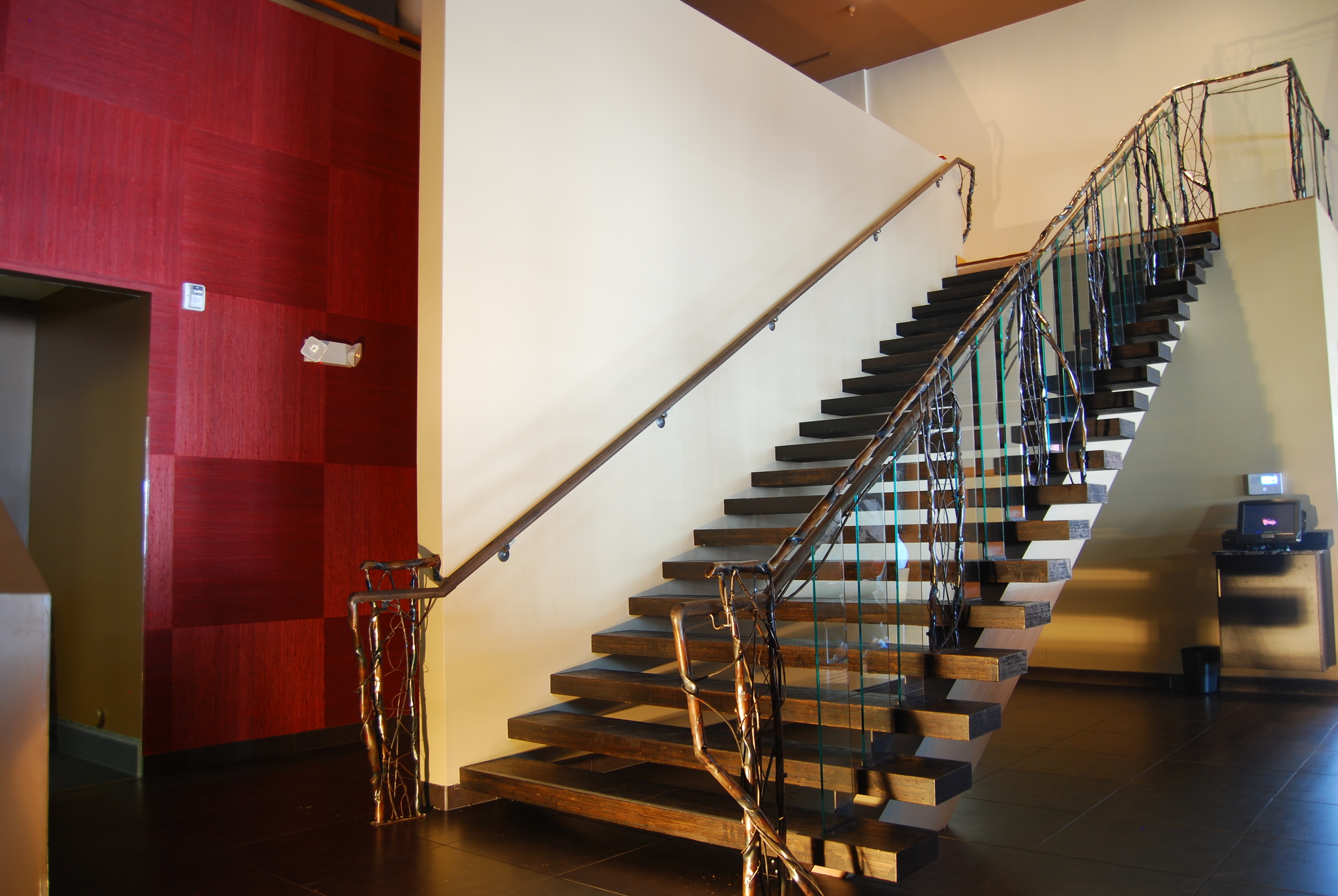 Wang's Staircase
Complete installation combining twisted steel, wood and glass panels.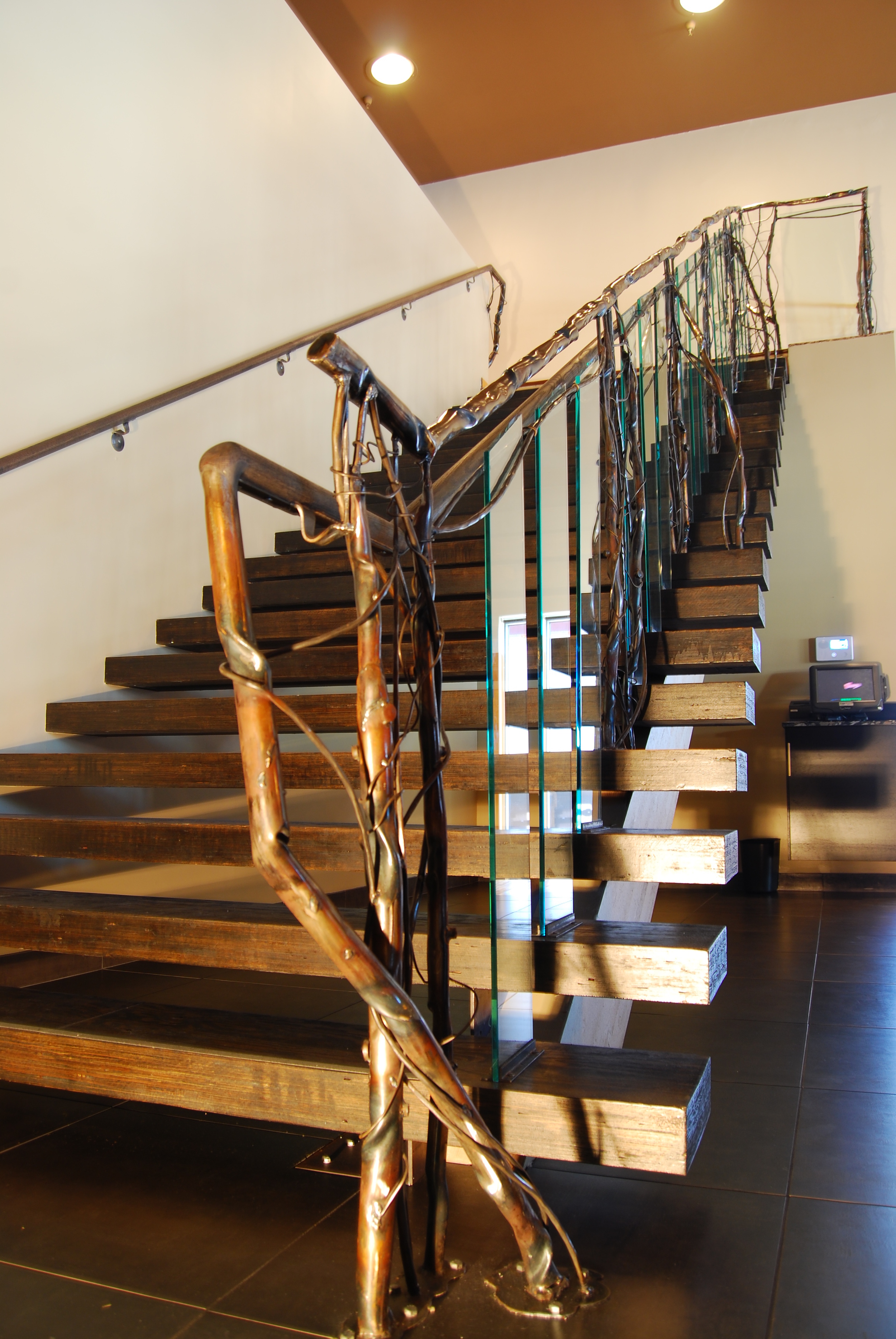 Wangs staircase detail
unique blend of materials has the steel post morph into the wood handrail
Wang's communal table
18' long, 42" bar height - easily seats 30 people. Inspired by live edge wood slab tables - this is entirely built with steel. Continued theme of bonsai root system base, with "live edge" finished top, custom made in steel.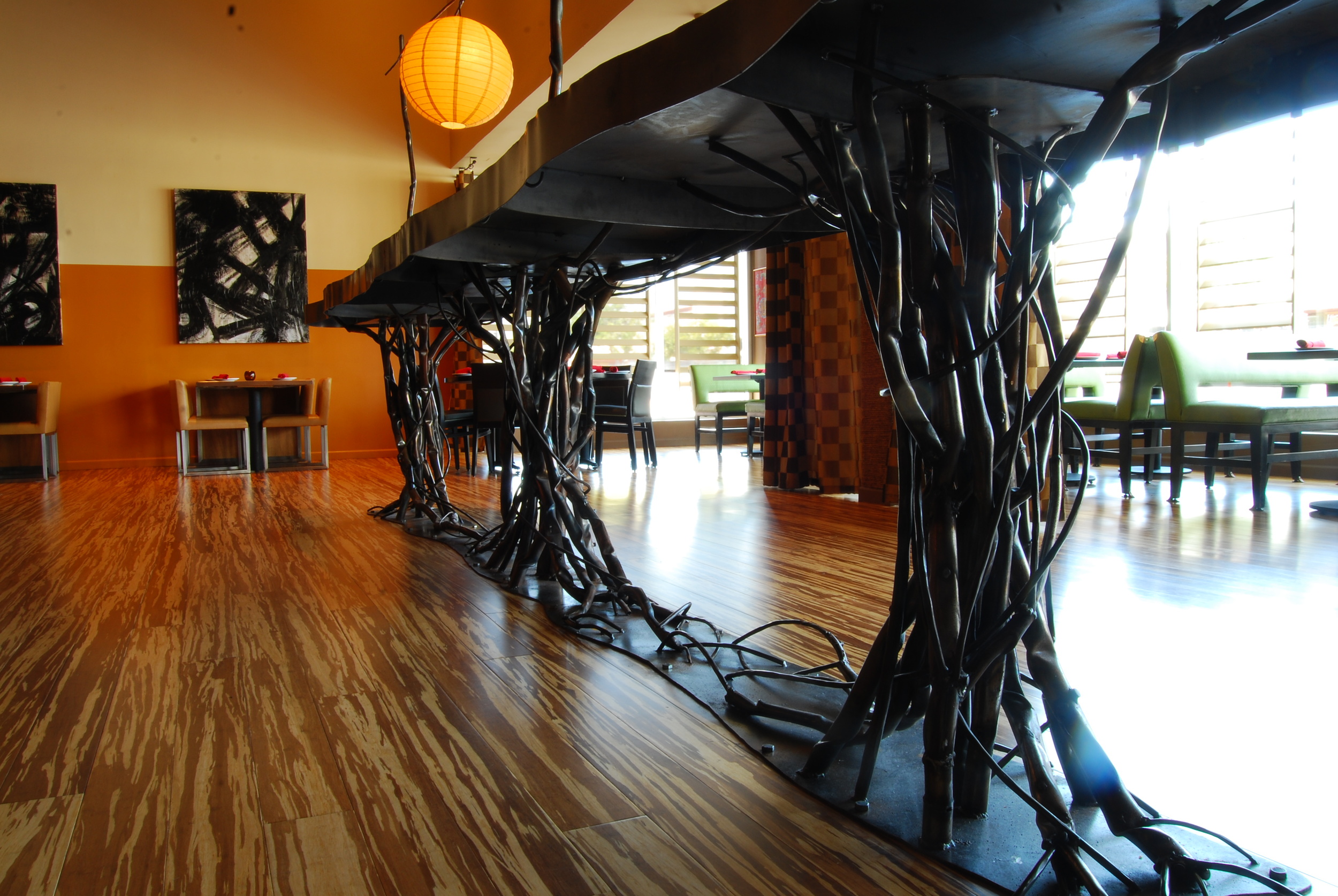 wangs communal table
detail of the lower root system.